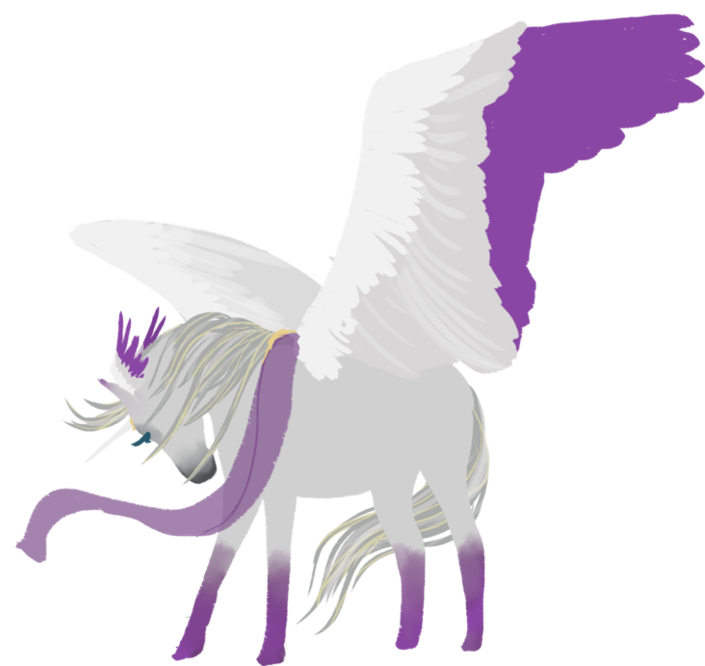 Aeoloni
I could not have made it this far
had there not been angels along the way.

Landing on the golden grass, the woman gazed at the city with azure orbs. She had heard that a new empress had finally taken hold of the lands. While the places still seemed vacant on many levels, it was coming alive. She almost wondered what it had been like before. Before all the lands had lost their rulers and had been thrown into chaos. It must have been like a dark age. Where everything was in chaos, quiet, while the world restructured itself, came back to life. During that time, when things must have been darkest, she had been a wanderer, and even before she had been in Caeleste, trying to change things, make things happen. When that had failed, she left. She hated to do it, but it felt like her time there had come and gone, and now here she was, hopefully home, hopefully for a while in this strange world.

Somehow it felt new, yet it felt old. It was a feeling she couldn't describe. It was as if history had written itself, but also that it had faced an awakening. She had found a library, found history of the land and she was intrigued. It was steeped in mystery, lore. So many sides to one story as things normally went, but she wanted to know the truth. Perhaps with the looseness of magic here she would regain her gifts, know the truth, or else find someone who did.

Shaking her head from the thoughts, she turned towards her hatchling who was sleeping tucked between her wings. She wasn't exactly sleeping, but rather in a relaxed state, trying to process recent events. Aeo was worried about her, she hadn't taken things well, and had many fears and nightmares she hadn't had before, but they would take it one step at a time. She was safe now with her bond, and at least with that, the woman felt a sense of relief. She could feel the quiet trauma in the young one, but at least now she was trying to relax and find some peace in the world again.

Finally, as she made her way through the city, the hustle and bustle of life giving her a sense of excitement, a smile crept to her dark lips. This place could very much be home, at least for now, but she needed to take it one step at a time. Before she settled, she wanted to talk to the new empress, see how she saw things. Aeo didn't want to be part of the chaos in the world, and wanted a place of peace and harmony, or one where it could grow.

Approaching the castle's gates, she spoke to a guard, asking for the new empress. She hoped she would be around today. She knew leadership positions as such could be busy, but a moment with her would be very enlightening.



Word Count: 482 | OOC: What is focus? I finally got it done though xD| Tags:
Nelayryn
x
|
x